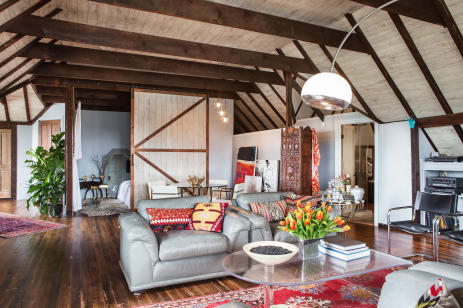 Umm, ok. This home is truly too good to be true. If this woman ever moves out, I'm moving in and taking over (I always thought it would be awesome to run an inn anyway…but this gorgeous attic apartment above the B&B makes me want to do so even more. You guys know how much I LOVE attics!).
I was browsing Apartment Therapy earlier this week and immediately fell in love with this feature. The space definitely has similar elements to my own attic room, but it's gigantic and has such a luxurious closet and bathroom (my shower is teeny tiny and barely big enough for me…no room for a tub!). Without further ado, I'll post a sampling of some of my favorite photos below (but you have to promise me you'll go and check out the whole tour!). I'm often browsing Pinterest for attic-like spaces anyway, as I love to see what other people have done with similar rooms, so this feature was especially exciting to come across.
Between the abundance of plants, the tucked away bedroom, the gorgeous gold perfume tray, and that cozy-looking living room, I'm SOLD.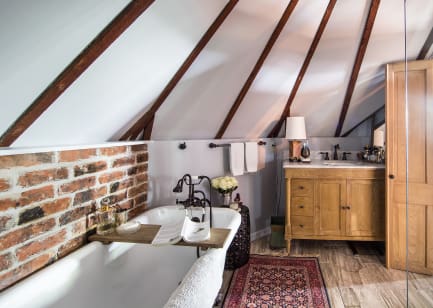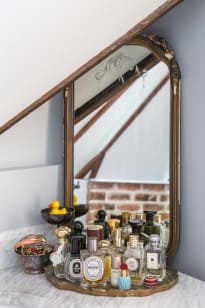 Photos by Jacqueline Marque for Apartment Therapy